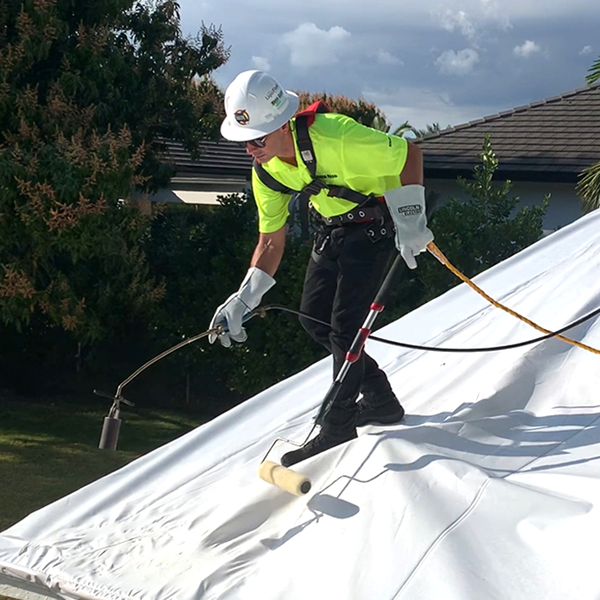 WrapRoof provides insurance companies an opportunity to better serve residents and time to determine the right course of action for each permanent replacement.
Now we have a new safety issue… handling a torch on a residence.

Is a 12 mil polyethylene shrink film to Wrap your Roof. The Wrap is heated to shrink to the roof to temporarily protect the structure. The product dimensions are 32' x 90' allowing the contractor to get the structure dried in quicker with less seams. It exhibits exceptional exterior durability, UV stability, superior flexibility and high reflectivity.
Wrap Roof is a temporary shrink film that protects the structure. Wrap Roof is used on residential and commercial buildings. Roof Wrap can last up to 12 months which is 5 to 10 times longer than a traditional tarp.
After all roofing torches have been shut down, a minimum two-hour fire watch, as described in the CERTA training program, shall be conducted by a properly trained and dedicated individual; it shall include checking the roof's underside for smoldering (whenever possible), as well as the top side. There also must be a fire watch during lunch and all breaks.